We have 3 options for you to process payment; they are Paypal, Credit Card, Debit Card.
1. What is Paypal?
PayPal is a safer, easier way to send and receive money online. It enables you to send payments quickly and securely online by using a credit card or Debit Card. When you select PayPal as the payment method, you will be linked to the PayPal site where you can make payment
2. how to use Paypal?
PayPal can be used at Charmingwig to purchase items by Credit Card (Visa, MasterCard, Discover, and American Express), Debit Card, or E-check (i.e. using your regular Bank Account).
1). Select your cart and click "check out". Fill in your shipping info and click "complete order".
2). In the pop-up window, click on the location on the image below.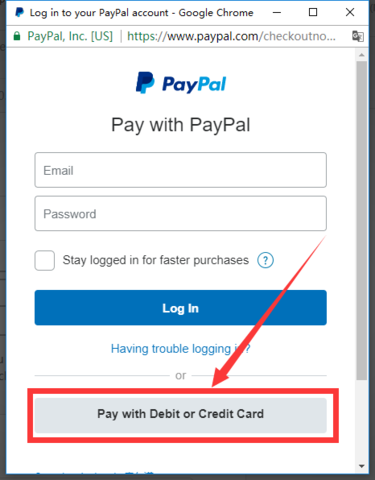 3). Choose your bank country.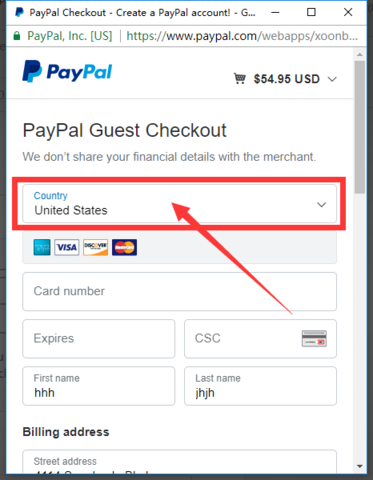 4). Now you can use credit cards to pay.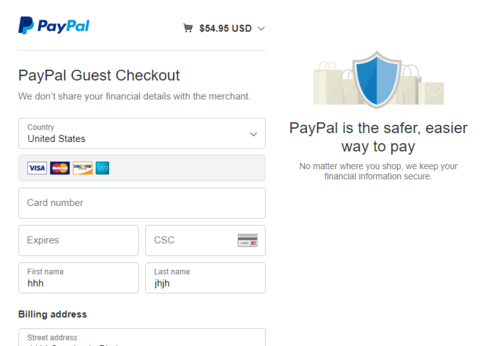 5). Last Tip:

Do you want to use this credit card to create a paypal account?
According to your needs, choose yes or no.
6). Successful payment.
3. The reasons why we suggest you use PayPal?
Payment is traceable. By using your PayPal account, you can trace the status of your payment.
When you make payment for your order, you don't need to use your credit card online (you can transfer directly from your bank account). When you use your credit card through PayPal, your credit card number will not been seen at Charmingwig, which will minimize the risk of unauthorized use.